Message from the Director
The Institute for Systems Genomics (ISG) was established in November 2012 with a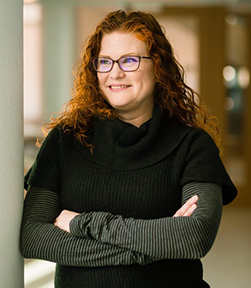 mission of promoting world-class research and training in genomics and personalized medicine.
The dedicated faculty and staff of the ISG's ecosystem are training the next generation of genome scientists through collaborative, vigorous, and innovative research programs in areas related to functional and systems genomics; computational biology and bioinformatics; human, mammalian, microbial, pharmacological, immunological, statistical, and population genomics; and educational, ethical, legal, and social implications of genomic science and medicine.
This Institute gives UConn another wonderful opportunity to become internationally prominent in the field of genomics, a discipline that is being recognized more and more for its importance in clinical medicine," explains Rachel O'Neill, director of the ISG.
We welcome you to visit this page to learn more about the ISG!
New Courses
ISG 5730: Mentorship and Training. The goal of this course is to provide content and training such that a student will competently and confidently assume a leadership role in project management and the training of personnel.
AH 5720: Chromosome Analysis. The study of human chromosomes including banding, chromosome identification, polymorphic variation, structural and numerical abnormalities, and the International System for Human Cytogenetic Nomenclature.   
Click here for more information.
Congratulations, Dr. Judy Brown!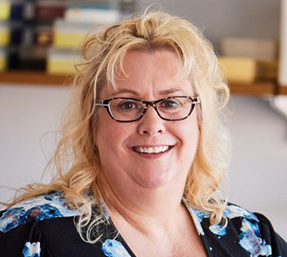 The Institute for Systems Genomics is pleased to announce that Associate Professor in Residence Judy Brown has accepted an interdisciplinary faculty appointment, held jointly between the School of Nursing and the ISG. This position represents the coalescence of a shared vision towards advancing educational initiatives in genomics and health care fields, with the continuing goal of growing internationally recognized training programs. Dr. Brown brings with her 23-years of experience at UConn in diagnostic and health care genetics programming, having achieved recognition as both an award-winning educator and mentor. Dr. Brown's outstanding record of leadership in creative academic and research initiatives at all levels will contribute to our ongoing mission of delivering dynamic, cutting-edge genomics and health care training geared towards advancing the health of individuals and communities. Dr. Brown will continue in her role as Director of the interdisciplinary Health Care Genetics Professional Science Master's Degree program. The ISG is excited to work alongside Dr. Brown toward our shared goals of expanding professional development opportunities and quality systems genomics programs at UConn.
Core Facilities

Center for Genome Innovation
CGI offers a variety of training opportunities as well as NextGen sequencing and genotyping services. Services range from single run instrument access through full-service NextGen library preparation and sequencing. The CGI also offers laboratory-based workshops for NextGen sequencing, genotyping, workflows and data analysis. For training opportunities, please contact bo.reese@uconn.edu.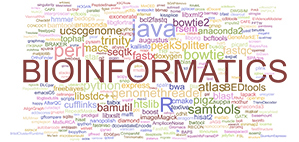 Computational Biology Core
CBC, housed in the Institute for Systems Genomics, provides access to hardware, software, and technical support to UConn researchers and affiliates. Bioinformatic support, from experimental design to analysis, is available for basic and applied biomedical, agricultural, and ecological research. The core expertise spans epigenetics, expression analysis, metagenomics, microbial ecology, genome assembly, phylogenetics, population genetics, single-cell genomics, proteomics, and much more. We collaborate with the Center for Genome Innovation (CGI), and other campus cores, to provide full support to the research community.
For training opportunities and technical support, please contact cbcsupport@uconn.edu or find us on Slack at uconn-cbc.slack.com.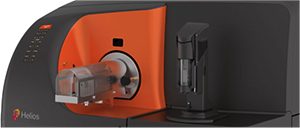 Single Cell Genomics Laboratory
SCGL develops and offers single cell capabilities to JAX faculty and, through a Single Cell Genomics Center agreement, UConn faculty. The primary lab is located at JAX-GM in Farmington, Connecticut with a satellite lab in JAX-MG, Bar Harbor, Maine. The SCBL is directed by Paul Robson and is currently staffed with seven scientists.