Message from the Director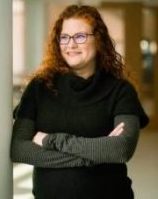 The Institute for Systems Genomics (ISG) was established in November 2012 with a mission of promoting world-class research and training in genomics and personalized medicine.
The dedicated faculty and staff of the ISG's ecosystem are training the next generation of genome scientists through collaborative, vigorous, and innovative research programs in areas related to functional and systems genomics; computational biology and bioinformatics; human, mammalian, microbial, pharmacological, immunological, statistical, and population genomics; and educational, ethical, legal, and social implications of genomic science and medicine.
This Institute gives UConn another wonderful opportunity to become internationally prominent in the field of genomics, a discipline that is being recognized more and more for its importance in clinical medicine," explains Rachel O'Neill, director of the ISG.
ISG Seed Grants
We are pleased to announce another seed grant opportunity available to UConn faculty. This seed grant mechanism is intended to facilitate the development and submission of external grant applications by providing genomics data generated from one of the ISG core facilities: the Center for Genome Innovation (CGI), the Computational Biology Core (CBC), and the Single Cell Genomics Center (SCGC).  These funds can be used to collect pilot data based on new or commonly used technologies, purchase user time on instruments, analyze sequencing data, obtain expert consultation on novel methodological approaches/techniques, pay for sample or data processing, or to develop key partnerships with industry or foundation partners.
The purpose of the funds must be clearly identified along with a research plan for future funding opportunities.
ISG seed grants provide up to $20,000 in seed funding to facilitate the initiation, completion, or advancement of research projects using the CGI, CBC, or SCGC. Applications are due September 16, 2019. Click here to view our guidelines and eligibility requirements.
MIRA Awards Reflect Innovation of UConn Scientists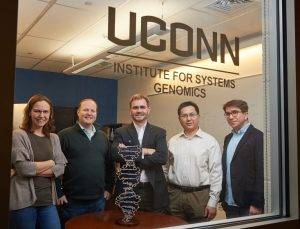 Five UConn researchers, all hold faculty appointments in the Department of Genetics and Genome Sciences and are members of the Institute for Systems Genomics, receive the Maximizing Investigator's Research Awards (MIRAs) from the National Institute of General Medical Sciences. Read more.
Genetic Counseling Master's Degree Program
UConn's new and developing Genetic Counseling Program stands to be the state of Connecticut's first genetic counseling program and New England's first within a public University. For additional information, please visit the Genetic Counseling Program website.
Engineering and Science Building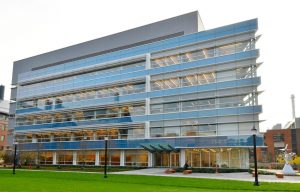 The new Engineering and Science Building (ESB) opened fall 2018 with the ISG occupying the second and third floors of the building. The new building enhances UConn's genomics research and training programs. The collaborative space houses the Center for Genome Innovation, the Computational Biology Core, and the Chromosome Core, and faculty from multiple disciplines: molecular and cell biology, allied health sciences, and ecology and evolutionary biology. Office space for researchers from UConn Health's Genetics and Genome Sciences are also included in this space, emphasizing cross campus genomics collaborations.
Center for Genome Innovation

The Center for Genome Innovation (CGI) offers a variety of training opportunities as well as NextGen sequencing and genotyping services. Services range from single run instrument access through full-service NextGen library preparation and sequencing. The CGI also offers laboratory-based workshops for NextGen sequencing, genotyping, workflows and data analysis. For training opportunities, please contact bo.reese@uconn.edu.
Computational Biology Core

The Computational Biology Core (CBC), housed in the Institute for Systems Genomics, provides access to hardware, software, and technical support to UConn researchers and affiliates.  Bioinformatic support, from experimental design to analysis, is available for basic and applied biomedical, agricultural, and ecological research.  The core expertise spans epigenetics, expression analysis, metagenomics, microbial ecology, genome assembly, phylogenetics, population genetics, single-cell genomics, proteomics, and much more. We collaborate with the Center for Genome Innovation (CGI), and other campus cores, to provide full support to the research community.
For training opportunities and technical support, please contact cbcsupport@uconn.edu or find us on Slack at uconn-cbc.slack.com.
Single Cell Genomics Laboratory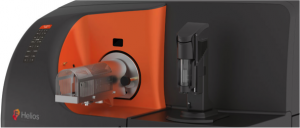 The Single Cell Genomics Laboratory (SCBL) develops and offers single cell capabilities to JAX faculty and, through a Single Cell Genomics Center agreement, UConn faculty. The primary lab is located at JAX-GM in Farmington, Connecticut with a satellite lab in JAX-MG, Bar Harbor, Maine. The SCBL is directed by Paul Robson and is currently staffed with seven scientists.