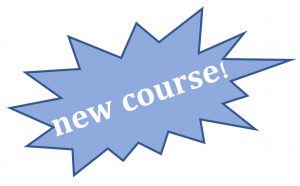 ISG 5095 Genetic Diversity and Inclusion
2 credits, distance learning, graded
4-5:30 pm Wednesday's
Health care scientists must know the truths about DNA variants associated with disease susceptibility to leverage these differences among groups toward an understanding of health disparities and for the benefit of public health. But diversity in genetics is more than what is built into our DNA. In fact, diversity within the profession of genetics, genomics training, and that represented in biobanks and research databases requires evaluation and expansion to ensure a historical, inclusive, and global perspective on health. Students in this special topic course will engage in a critical reflection on the science, policies, data, and initiatives associated with diversity in genetics toward development of an individualized diversity statement and a group proposal for diversity and inclusion initiatives within the Institute for Systems Genomics at UConn.


Clinical Genetics and Genomics Online Graduate Certificate
This online graduate certificate program focused on genetics and genomics practice provides students with an independent, yet engaging, series of 100% online courses. The goal of the curriculum targets acquisition of a knowledge base and skill set in clinical genetics and genomics using unique, innovative, and research-proven strategies eliciting engagement and interactivity within the online platform.
Click here to visit the program's website. 
Through this online certificate program, you will gain an understanding of:
The mechanisms by which genetic and genomic variations influence health and contribute to human disease.
The foundational concepts and application of genetics and genomics in the context of human disease.
Fundamental mechanisms underlying typical and atypical development related to human embryology and teratology.
The theoretical framework, skill sets, and applications necessary to provide scientific communication of genetics and genomics, clinical resources, diagnoses, and counseling in the clinical setting.
The principles, clinical applications, and interpretation of genetic and genomic testing methods.
PSM in Health Care Genetics
The Health Care Genetics Program allows a customized curriculum to meet your specific educational and career goals. A Professional Science Master's Degree in Health Care Genetics is a science degree "plus" experiential learning in genome-based technologies and diagnostic testing as well as professional development training in communication, regulations, leadership, and ethical implications; an excellent background for those interested in using genomic information to improve health.
Click here to visit the program's website. 
A Master's of Science Degree in Health Care Genetics Offers:
Innovative education in genetics and genomics for health and medicine
Internship and Professional Skills Development
100% job placement with clinical, educational and research career options
Improved marketability for genetic counseling and medical graduate degrees
PSM in Genetic Counseling
The University of Connecticut is seeking accreditation from the Accreditation Council for Genetic Counseling for a new Master of Science Degree in Genetic Counseling. The program will provide innovative and interprofessional training for tomorrow's leaders in the translation of genomics and precision medicine. Not accepting students at this time.
PhD in Systems Genomics
Currently, this program can only accept applications under circumstances where the student has confirmed a lab home with a member of the ISG grad faculty and can accept admission without a commitment of financial support from the program (and thus no tuition waiver).We currently have students enrolled whose company supports their PhD and a Memorandum of Agreement is in place.